About Us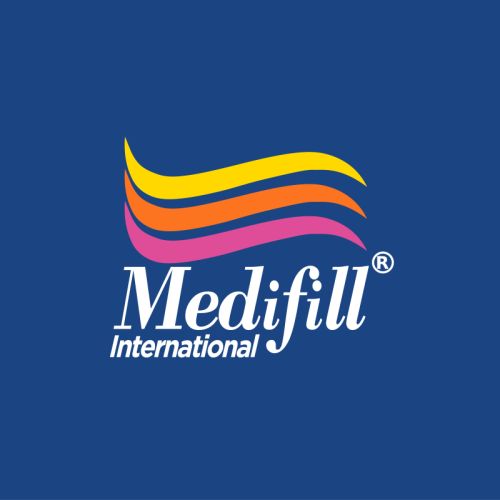 Medifill International is a sky-high name involved in ISO, GMP & CE certified organization. We are a well-acclaimed Manufacturer and Supplier of an exclusive collection of First Aid Bandage, Cotton Crepe Bandage, Medicated Bandage, Corn Cap Bandage, Corn out Cap Bandage, Indotech Corn Cap Bandage, Lumbo Sacral Belt, Digital Thermometer, Medical Stethoscope, Active Deluxe Stethoscope, Ultra Thin Lancets, Skin Prep Razor, Pregnancy Test Kit, etc. We offer a wide range of products.

Founded in the year 1991 at Rohtak (Haryana), Medifill International has been instrumental in dealing in range of medical products. Under the MD, Mr. Naveen Bahl, he has been conducting activities for the betterment of our products.

Oor Mission
To establish a Global Footprint in Manufacturing & Supply Of Surgical Dressings, Rehabilitation, Orthopedic Products by offering products which are not just of good quality but affordable and innovative as well. To innovate by translation of unmet clinical needs into products in order to make available quality healthcare to all.

How Are We Different
Global presence: - We have a strong presence in INDIAN market and are also growing globally. With an experience of more than 25 Years, our team is able to respond to market needs with agility.


Awareness of customerneeds: Unlike others we are in touch with our actual users.
Timely Supply: Our team is well disciplined and determined to supply the orders on time. This quality has earned us the trust in global market.
Competitive Pricing and Quality: We believe in making our products available to the masses through affordability without compromising on quality. Cost is given great Importance and we bring it into practice by minimizing wastage.

Our Team
We are equipped with a proficient team which comprises of engineers, quality analysts, and marketing personnel. These personnel have in-depth knowledge and process expertise in their domain.

Client Satisfaction
Our main focus is always on customer satisfaction, and we follow sound business policies and transparent transactions. We conduct a variety of quality checks before delivering to our clients. Further, we facilitate our clients with easy payment terms, customized packaging and prompt delivery.

Delivery
For ensuring on time and hassle-free deliveries, we make use of temperature controlled distribution amenities. Furthermore, our distribution agents assist us completely in making bulk and urgent shipping of products anytime.